We loved the beauty of the campground. The trees, the creek, and the lovely nature trail make the campground a touch of Old Florida. 

Friendly people.....

beautiful park. 

The  ambiance was exceptional.

Park is one of the nicest available. 

We thought staff were exceptionally helpful with everything!!!! Loved the park. 

Attractive, friendly, great staff,

 lots to do, fairly priced.

Nicely situated among the trees

The staff was always friendly, helpful, and efficient. 

Clean, neat, friendly staff and guests.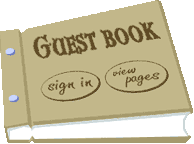 Seminole Campground

8991 Triplett Road

North Fort Myers, FL 33917

  For more information call 239-543-2919


Freedom is in the Journey...

SEMINOLE 

CAMPGROUND

 REVIEWS

 "Thank you so much Seminole Campground for a wonderful stay. Your park is very clean , everyone is super friendly, the dog walk and dog run are clean and spacious, and we made friends that we already miss. Your team is doing an awesome job and we will be back : )"


Featured in Money Magazine February 2019